Virtual Forum on the COVID-19 Pandemic
Back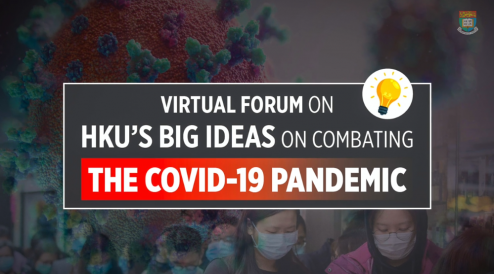 Share
Related Links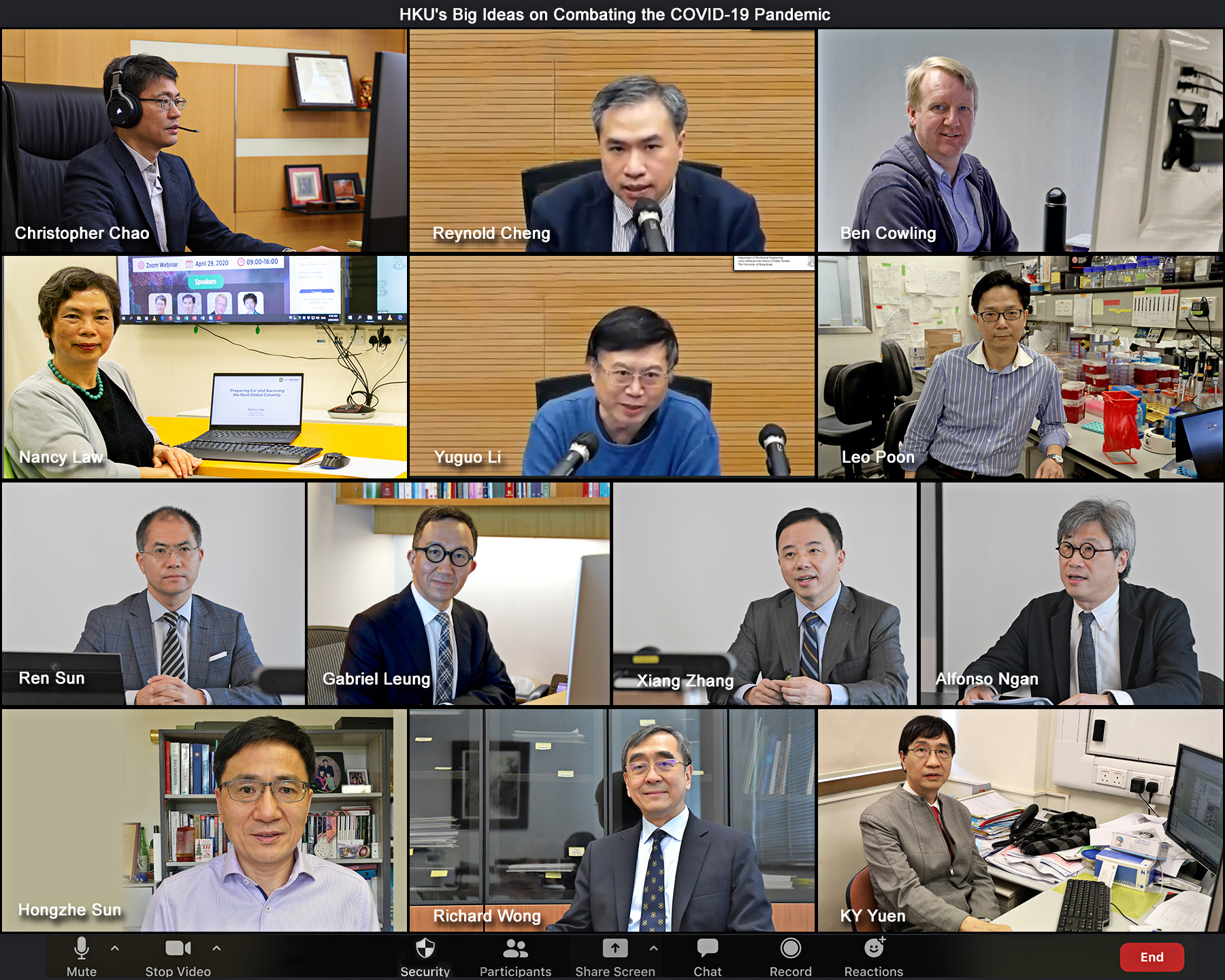 The University of Hong Kong (HKU) organised the "Virtual Forum on HKU's Big Ideas on Combatting the COVID-19 Pandemic" forum with the aim of generating "big ideas" to address global challenges via innovative research in an interdisciplinary setting. The forum featured talks from nine HKU professors from medicine, science, engineering, education, and business and economics, with interactive Q&As. (Please click here to watch the talks.) This was followed by a brainstorming session for the speakers and other HKU academic staff to build on issues raised and consider big ideas related to COVID-19 in which multidisciplinary HKU teams could lead the research.

Professor Xiang Zhang, President and Vice-Chancellor of HKU, said that the COVID-19 pandemic has created a dramatic situation that has impacted the whole world. HKU researchers are at the forefront in responding to this emergency. "We want to create a culture of curiosity from different perspectives," Professor Zhang said, "and a culture of fellowship that would position HKU well." Multidisciplinary discussions could bring different perspectives on huge issues faced globally. The virtual forum explored many "big ideas" that go beyond what we can do as individuals and the initial "fire-fighting" responses to the emergency, bringing us to consider the Hong Kong and global situation and the way forward for the University to showcase its research expertise globally.

HKU is in a strong position with its established expertise and infrastructure to address the ongoing threat and impact of viruses, such as having State Key Laboratories in Emerging Infectious Diseases and Synthetic Chemistry, abundant data sources, professional analyses from economic and educational perspectives, as well as expertise in science, engineering, medicine, public health, etc. To capitalise on the expertise and help fulfil HKU's responsibility as a public institution, interdisciplinary subgroups could tackle specific issues such as diagnosis, therapy, vaccination, mental health, social and economic health, and so on.

The COVID-19 crisis poses an unprecedented challenge for researchers to rapidly identify effective drugs and vaccines for prevention and treatment. Researchers in the Department of Chemistry have been working on all branches of chemistry, from creating new molecules (including drug development), to developing new tools to monitor drugs.

Big data was a recurring theme in the discussion, including in terms of indicators of social well-being and the human experience of the pandemic and ideas such as transmission prediction, drug discovery data and public opinion analysis. The Faculty of Engineering has examples of collaborative research with the Faculty of Medicine, in big data and a range of engineering fields, and could offer many other interdisciplinary opportunities such as with architecture on the built environment and infrastructure and with social sciences and law on privacy issues around tracing and tracking apps.

The deeper involvement of humanities and social sciences at HKU with COVID-19 issues was also discussed. COVID-19 does not only impact the healthcare system, but the mitigation measures—isolation measures—will have impacts on the economy, financial system, employment, socioemotional well-being, education, etc. As the human impact will be both massive and long lasting, human experience in the short and long term and comparisons across countries and regions offers a rich data source for researchers. The impact on vulnerable groups and future generations, the experience of widespread practices such as social distancing and online learning, and the shocks on economic activity could be of particular interest.
In the area of education, underlying inequities in digital competence, digital access and family support for digital learning is expected to be widened, with cascading effects on academic outcomes and socioemotional well-being. There is a need for a concerted effort to build a learning epidemic to effectively mitigate such fallouts.

[Adapted from the HKU press release: https://hku.hk/press/news_detail_20971.html.]