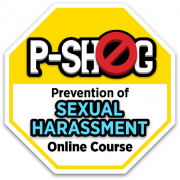 HKU P - SHOC - a first-of-its-kind app-based course developed by a multi-disciplinary team at The University of Hong Kong, aimed at educating students about how to identify and respond to sexual harassment on campus. It is now available at Google Play / App Store.

iOS: https://apps.apple.com/app/p-shoc/id1281327168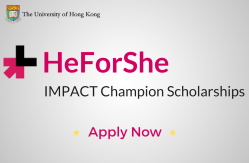 The HeForShe IMPACT Champion Scholarships, offered each year from 2017 onwards, will enable students from economically deprived backgrounds to receive a fully-funded, quality undergraduate education at HKU, in the hope of reducing barriers against social mobility and to promote gender equity for access to higher education in less developed countries.
Press Release
Views and Thoughts:
"The voices of marginalized girls, such as the daughters of migrant families, LBT girls, teenage mothers, pregnant teenagers, and other groups often go unheard....." read More
Statement from the East Asia Sub-regional Conference on Human Rights & Dignity of Asian Girls
"HKU's commitment to HeForShe is "to be part of something which I think is exciting, timely, important, interesting and empowering....." read more
Professor Peter Mathieson, President and Vice-Chancellor
"...we have come a long way on this front since compulsory education was established in 1978. Today, girls in Hong Kong have ample opportunities for education....Nevertheless, we still lack female role models in many areas of leadership, including across the academic, business, professional, government, and even political sectors....." read more
Dr York Y.N. Chow, Chairperson, Equal Opportunities Commission